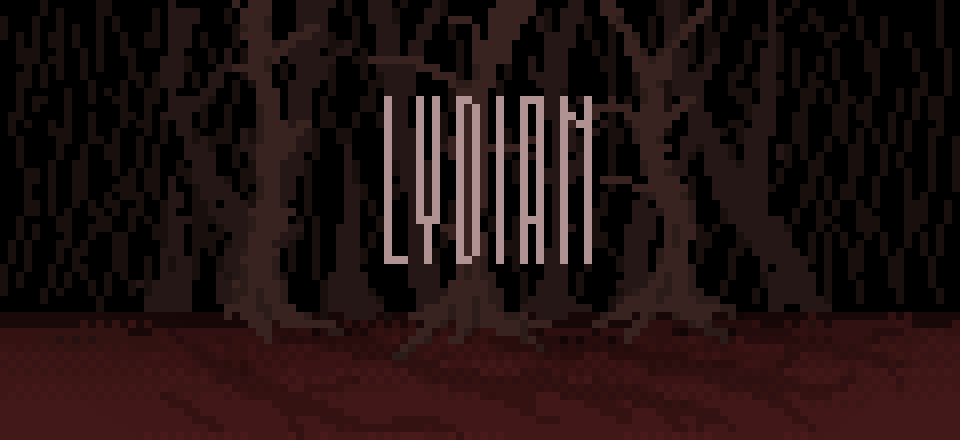 Lydian
A short hack-and-slash game made for #LOWREZJAM 2018. Considering making a full RPG version if there's enough feedback. Enjoy!
Software, music, and graphics by @sharpfives
Sound effects from freesound.org
Controls:
Arrow Keys: Move
X: Use weapon
Z: Tumble
Hold Space: Change weapons
Download
Click download now to get access to the following files:
Full source code and assets
23 MB
Comments
Log in with itch.io to leave a comment.
Sharpfives is my hero. <3
This game sucks....
....
...
..
...up a lot of my time! xD
This is such a cute game! The waves of enemies can get overwhelming and switching weapons mid-battle can be tricky, but I love this game. If a full game comes out, I'd definitely play it.
Awesome game! Had some difficulty beating the final boss, but finally did it.
"Something went wrong loading the master map".
Thanks for the heads up. Sometimes there's an issue loading that asset - I've run into this and refreshing the page seems to fix it. I'm looking into a fix now.
Loved this. The atmosphere, the aesthetics, the mechanics. Also the music is really neat.
This is a remarkably beautiful game. Can't wait for the full version! ;)
Never thought that, that pixelated, a story could be told this well. all the details make this game more than a simple hack-n-slash. Immersion is top notch. This game is really good, thank you!
Nice little game, well made! I'd love to see more! :D